A major element of your homeowners insurance policy that safeguards the physical integrity of your house is dwelling insurance. You get compensated for damage to things like walls, plumbing, heating, air conditioning, and electrical wiring under this sort of coverage. Attached buildings, such as your garage, and built-in features, like chimneys and porches, are also covered by dwelling policies.
Selecting the proper level of dwelling coverage for your property is critical. If you buy too little, your coverage is insufficient. If you buy too much, your house insurance will cost more than is necessary.
Patrick O'Keefe, owner and managing partner of Cascade Insurance Center in Bend, Oregon, advises speaking with a certified insurance agent who has access to a replacement cost calculator to determine the appropriate amount for your property.
The square footage, quality, and special features of the home, as well as the cost of products and labor in your ZIP code, are all taken into account by these calculators, the author claims.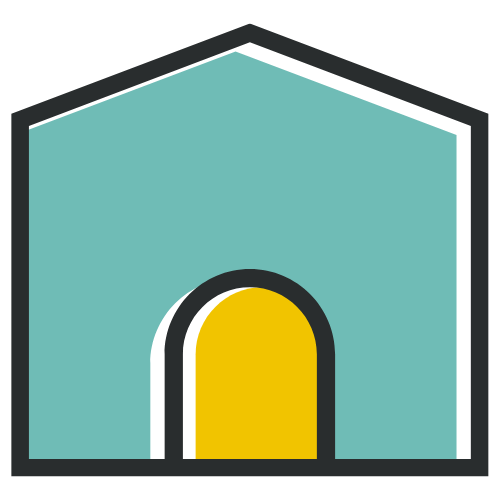 What Does Dwelling Insurance Cover?
Your home will be covered by dwelling insurance if it is damaged as a result of numerous common risks, like an unfortunate event of lightning from a summer thunderstorm striking your home and causing a fire or a winter storm building up enough snow to collapse your roof.
The following risks are typically covered by most homeowner insurance policies, according to the Insurance Information Institute:
Fire or thunder lightning

Windstorm or hail

Riots or civil commotion

Explosion

Damage caused by motor vehicles

Damage caused by airplanes

Smoke

Weight of ice, snow or sleet

Vandalism or mischief

Theft

Volcanic eruption

Falling objects
Other risks covered by insurance policies include things like unintentional water or steam discharge or overflow, freezing of a heating, cooling, or plumbing system, and more.
These are merely broad recommendations for what is covered by home insurance; study your policy carefully to understand what it specifically covers and what it does not. The extent of coverage varies between insurers.
What Does Dwelling Insurance Not Cover?
Some losses are not covered by housing coverage, despite the fact that it will safeguard you from damages brought on by a variety of incidents and natural catastrophes.
Floods and Earthquakes
For instance, you won't be protected if the river in your town swells and floods your house because flood damage isn't covered by a typical home insurance policy. Similar to this, homeowners insurance won't pay for structural damage to your home brought on by an earthquake.
You will require a separate flood or earthquake insurance coverage if you reside in a disaster-prone area. You can extend your homeowners insurance coverage to include an earthquake rider.
Indirect and Neglect Related Damage
Additionally, neglect-related damage or damage to structures not directly connected to your home are not covered by dwelling coverage.
In order to obtain additional coverage if required, discuss with your insurance agent what is and is not covered by your policy.
How Much Dwelling Coverage Do You Require!
Are you unsure of how to determine housing coverage? In general, your homeowners insurance should cover the complete cost to replace your home. However, you should speak with your insurance provider to determine the appropriate amount. This means that you should buy insurance in an amount equal to 100% of the price of starting over with a new home.
Even when you determine the appropriate sum, you should continue to periodically update your policy. Building and repair expenses might rise over time along with inflation, so it is important to monitor your dwelling coverage limits to make sure they do not fall below the price to replace your home. An inflation guard endorsement that will raise your dwelling coverage limit is also an option, to adjust it for inflation.
The 80% Rule
The NAIC states that your insurer can decline to pay out your claim entirely if your dwelling coverage is less than 80% of the full replacement cost of your home.
How to Calculate Dwelling Coverage?
You must first know the cost of reconstruction in order to determine how much housing coverage you require. Make sure you are utilizing local building costs that are current. You can get assistance with these specifics from a real estate agent or home construction business.
You can determine how much home coverage you require after you know how much it will cost to restore. You only need to increase your home's square footage by the cost per square foot for nearby rebuilds.
Square footage x Current area rebuild cost per square foot
Aside from the cost of rebuilding, keep in mind that there can be additional expenses as well, such as personnel and construction costs, expenditures associated with deconstruction and waste removal, and so forth.
What is Extended Dwelling Coverage?
In some circumstances, you might wish to buy insurance that goes above your home's total replacement cost. The term "extended dwelling coverage" refers to this.
In contrast to the replacement cost coverage specified in your insurance, O'Keefe explains, "extended housing coverage is designed to allow wriggle room."
The cost of labor and resources to rebuild, for instance, could increase if a tornado rolls through and decimates an entire neighborhood. Extended dwelling coverage might offer the additional insurance you need to rebuild or repair your house in such circumstances.
O'Keefe notes that while many policies do cover this, not all do.
According to O'Keefe, a certified insurance agent can give you advice on whether extended habitation coverage is appropriate for your particular circumstance.
What is Replacement Cost Coverage?
Your home's market worth and replacement cost are not the same thing. In addition to covering your home, replacement coverage also covers the building's structure and your personal items.
The cost of the land beneath your house is also included in market value, which is subject to change. Full replacement cost, on the other hand, is the amount needed to buy a brand-new home in the event of a total loss.
So be sure you are not buying too much coverage by speaking with your insurance agent. For instance, the Insurance Information Institute cautions that failing to take into consideration the value of your land and deducting that value from the replacement cost of your home could result in you spending too much on your coverage.
You can also take a look at Does Homeowners Insurance Cover Renovations?