The average cost of home insurance in America is $2,305 per year for a $300,000 coverage with a $300,000 liability and a $1,000 deductible. However, this sum may be higher or lower based on your location and a variety of other variables, such as the quantity and nature of your insurance claims.
Homeowners file claims for everything from theft, fire, and lightning damage, to personal culpability, water damage, and weather-related property damage.
Does Homeowners Insurance Go Up if You File a Claim?
Yes, normally your homeowners insurance rates rise after you file a claim. The increase varies depending on the kind and scope of the claim as well as the volume of claims you've submitted recently.
Your rate may go up due to your claim history in a number of ways.
A house insurance provider could raise your premium if you have a history of making claims at past residences or places you've lived. In that instance, the insurance provider considers you to be riskier and more likely to submit an insurance claim.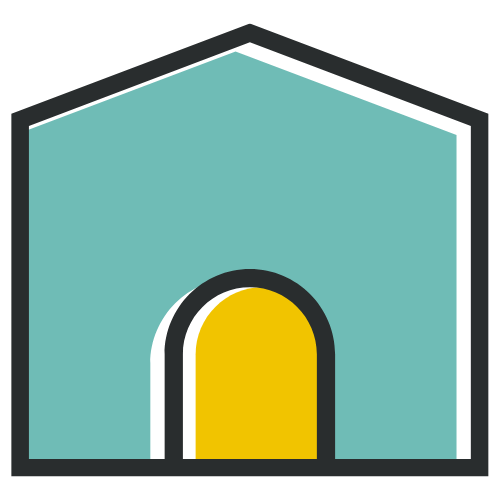 How do you avoid that? Don't file claims when you can.
"Insurers will say to you, 'if it wasn't your fault, it won't affect you at all and we won't penalize you for it in any way,' but since all claims get reported to the CLUE database — the Comprehensive Loss and Underwriting Exchange — the most risk-averse thing for a consumer is to not file small claims and pay for them out of pocket, [just] to be certain it won't affect you," says Amy Bach, executive director of United Policyholders, a consumer advocacy group.
According to Bach, one of the difficulties stems from the opaque method used by house insurance firms to determine how claims affect rates. Bach opines that it's nearly impossible for customers to get a clear response regarding how claims will be taken into account when calculating their rate because each insurer has their own underwriting standards and rating criteria.
However, the less appealing you are to an insurer, the worse your risk profile appears and the more claims you have. The frequency and nature of your claims filings—two factors that may raise your rates—can be accessed by insurers via CLUE.
Do Insurers Perceive Home Insurance Claims Differently?
Yes, each insurer has their own underwriting procedures, and if you file an insurance claim, some insurers will raise your rates more than others.
The impact of a claim will often be determined by your insurer's policy and any internal rules that they may have, according to Bach.
How Much Do Home Insurance Rates Go Up After You File a Claim?
One claim made over a five-year span may result in premium hikes. Your house insurance rates will, however, rise even further if you file a second claim.
The following are the top average percentage premium increases for house insurance based on claims:
Filing a second fire claim — 60%

Filing a second water damage claim — 50%

Filing a second liability claim — 52%

Filing a second medical claim — 34%

Filing a second theft claim — 55%

Filing a second weather claim — 29%

Filing a theft claim — 27%

Filing a fire claim — 29%

Filing a water claim — 25%

Filing a liability claim — 25%

Filing a medical claim — 18%

Filing a weather claim — 17%
Source: Quadrant Information Services
When and When Not to File a Home Insurance Claim?
When making a claim, it's a good idea to consider the cost in relation to your deductible. Paying out of pocket is preferable if the potential cost of the claim is less than your deductible. If this isn't your first insurance claim, that is especially true.
However, liability claims are an exception. In most cases, filing liability claims is a smart move if you're worried about being sued.
Consider carrying a greater deductible to lower your premium if you're concerned about maintaining a cheap homeowners insurance rate, especially after making a claim. You may be able to annually save hundreds of dollars by raising your deductible.
It might also be beneficial to make house upgrades. But Bach emphasizes that being an informed buyer is much more important.
We constantly advise individuals to inquire about the guidelines "so that I know and can make educated decisions," according to Bach.
What Else Increases Home Insurance Rates?
Beyond claims, homeowners insurance premiums can increase for several reasons, such as:
More homeowners insurance claims in your area

A pool, hot tub or outdoor spa

Pets

Extreme weather

A crumbling roof

Age and construction of home

Credit history
Does a Roof Claim Raise Insurance Premiums?
Yes, a claim involving a roof may result in higher homeowners insurance premiums, just like any other insurance claim.
Roofs are highly valued by home insurance companies. They want to confirm the condition of your roof. Every now and again, home insurance companies dispatch appraisers to inspect the properties they have covered to make sure everything is in order.
They examine the house from the street to look for any potential problems, such a huge overhanging tree or broken and bent shingles.
If your home insurance provider discovers a problem that needs to be fixed, it might let you know. For instance, if your roof is worn out, the insurance company could want you to replace it.
Typically, home insurance providers estimate that a roof has a lifespan of 20 to 25 years. Your insurer may demand that you fix the roof if it is that old or it will stop providing coverage.
How Long Does a Claim Affect Your Home Insurance?
Home insurance providers often keep a record of your claims for five to seven years.
Higher house insurance prices result from prior claims. If you look around for new insurance coverage, it can also result in increased house insurance costs.
Home insurance providers will review your CLUE claims history going back at least five years. The CLUE report also contains details regarding previous claims made against your property. Typically, insurance companies only allow a five-year lookback.
Does Hail Damage Claim Raise Home Insurance Rates?
It depends. Since hail damage to your home is not your fault, then your insurance company will not increase your rates. But if you have filed a claim in the past three years and this new hail damage is your second claim, then your rates may go up.
It depends. Your insurance provider won't raise your rates because the hail damage to your house wasn't your fault. However, if this is your second claim for hail damage in the last three years and you have already filed one, your rates can increase.
How Many Insurance Claims are Too Many?
You may submit as many insurance claims to your insurer as you like. However, no matter what kind of claim you file, the majority of businesses will stop offering insurance coverage to you after three claims in a three-year period.