You might be unsure of how the entire process works if you've never driven before or just never had to deal with auto insurance. It can be difficult to know how much insurance you need or how to grasp the many types of coverage. But don't worry, we've broken down the fundamentals for you. Continue reading to find out more.
What is Auto Insurance?
According to Mark Snyder, a claims expert at the insurtech company Hi Marley, car insurance is a contract between you and an insurance provider that guards you against financial loss in the event that your car is involved in an accident or stolen.
Your costs for property damage, bodily injury, and other medical expenditures may be covered by your auto insurance. Most states require basic insurance, although the specific requirements differ.
How Does Car Insurance Work?
According to Sarah George, an insurance writer and expert at finder.com, you essentially agree to pay a specific amount of money every six months to a year, known as your premium, in exchange for protection against unexpected financial difficulties following an accident.
Your personal risk factors and the amount of coverage you require are used by the insurance provider to determine your premium. Snyder continued, "That includes the age of the vehicle, the age of the driver, their driving history, and the area where the car is housed or used, to mention a few.
You submit a claim to your insurance company if you are in an accident. The amount of money you need to be reimbursed for expenses will then be determined by your insurance after they have assessed the scenario. A deductible (a set sum you consent to pay out-of-pocket), if applicable, is subtracted from the payout. Frequently, making a claim causes your rate to momentarily go up, especially if you were at fault.
Rates for auto insurance are determined by a variety of personal risk factors, including your age, gender, location, car, credit score, driving record, and more.

Before getting behind the wheel, most states require drivers to have liability insurance at the very least.

It is a good idea to compare insurance costs from several providers while looking for an auto insurance policy.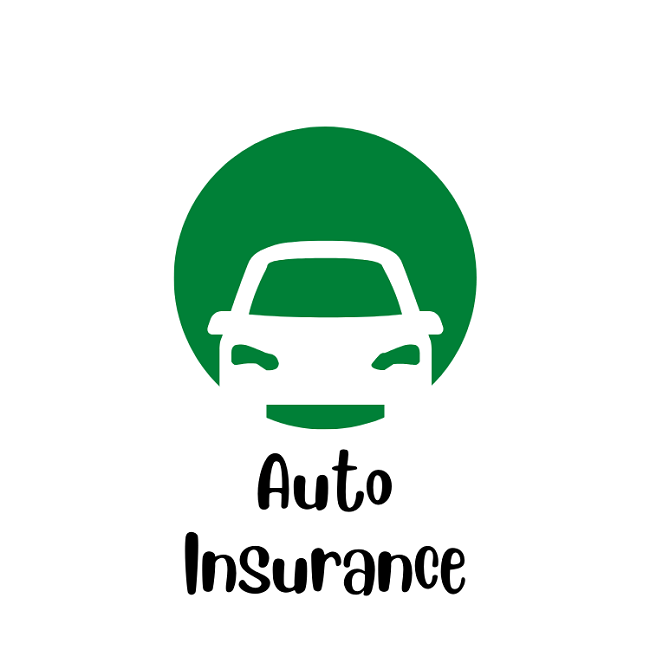 What Does Auto Insurance Cover?
Car insurance comes in a variety of coverage options that can be combined and matched; it is not a one-size-fits-all product. According to Snyder, the premium for each type of coverage is calculated separately based on specific personal and risk characteristics, then the total annual premium is combined.
Here are some of the most typical forms of auto insurance protection.
Collision
According to Snyder, "This is a first-party coverage meant to cover damage to automobiles the policyholder owns or leases." Collision coverage, as opposed to property damage liability, pays for your own car's repairs in the event of an accident. The amount of your collision deductible will be deducted from your check for a collision claim.
Full coverage, which includes collision and comprehensive insurance, is a common term.
Comprehensive
Your car's non-accident damage is covered by comprehensive coverage. This includes break-ins, fires, vandalism, damage from storms (such as hail or flooding), and collisions with animals (such as hitting a deer).
Your comprehensive insurance may also cover damage to your windshield. Although it varies from state to state, comprehensive coverage in some states provides glass repair and replacement with no deductible. When you buy your policy, inquire with your agent about the details.
Bodily Injury Liability
Liability insurance covers the harm you cause to other people. If you cause an accident, it also covers your legal fees.
Except in "no-fault" areas, where your own Personal Injury Protection (PIP) coverage would cover your injuries, bodily injury liability coverage will cover others' medical expenses and lost earnings when an accident is your fault.
Property Damage Liability
If the policyholder damages someone else's property, they are protected from financial losses by property damage liability. Other vehicles or property, such as fences, are included in this.
According to Snyder, "this coverage does not compensate for damages to the policyholder's own vehicle." He continued by saying that liability coverage often has no deductible attached to it.
Personal Injury Protection (PIP) or Medical Payments
If you or your passengers are hurt in an accident, personal injury protection (PIP) coverage will cover your medical costs. Funeral expenses are also covered. In 16 states, PIP is mandated.
According to what is specified in your insurance policy, it may also cover the cost of childcare, cleaning services, and other expenses, according to George. "Medical payments coverage is comparable to PIP in that it pays for your out-of-pocket medical expenses and health insurance expenses. However, it doesn't start paying out for additional things like lost wages.
It applies regardless of who caused the collision, albeit if another party was at fault, your insurer might pursue compensation from them.
Uninsured/Underinsured Motorist Coverage
If an uninsured driver hits your car or injures you in a hit-and-run, your medical expenses are covered by your uninsured motorists (UM) coverage. In 20 states and the District of Columbia, UM coverage is mandated by law, according to the Insurance Information Institute.
Similar to this, when someone causes an accident but doesn't have enough insurance to pay for all medical expenses, underinsured motorists coverage (UIM) kicks in. In that instance, the at-fault party's insurance will pay up to its maximum and then, up to your own limit, your UIM policy will pay the remaining expenses.
Pain and suffering claims are also covered by UM and UIM. You can also purchase uninsured motorist property damage (UMPD) to cover property damage in select states.
Other Types of Car Insurance Coverage
There are numerous extras available. Just keep in mind that filing a claim for any of them—including towing—will appear on your record. However, not all claims result in higher premiums, depending on your insurance provider.
Rental reimbursement, also referred to as loss of use insurance, covers the cost of a rental car in the event that your car is damaged or stolen. To make sure you're receiving a fair value for your premium dollar, look at the daily dollar restrictions and the total maximum.

Roadside support: You may rely on roadside assistance to cover the costs connected with these problems if you have a flat tire or break down and require a tow.

Gap coverage: It's available for newer cars and pays the difference if your car is totaled between the actual cash value and the balance of your loan. Even though gap insurance is not needed by law, anyone who financed their car may find it to be a sensible purchase.

Insurance for rideshare drivers: If you work as a driver for a ridesharing company like Uber or Lyft, you may add extra coverage to your policy to safeguard you when you're on the road but haven't yet accepted a passenger's ride.

Original Equipment Manufacturer (OEM) insurance: Occasionally, your insurance coverage may only cover aftermarket or generic parts in the event of an accident. This coverage, which is typically only offered for newer cars, can be purchased if you want to make sure you get the factory-original parts.

Insurance for collector or vintage cars: Your standard insurance coverage may not apply if you have a vehicle that would need special transportation or vintage parts in the event of an accident. To preserve vintage vehicles, certain insurance companies offer classic car insurance.
How Much Auto Insurance Do I Need?
Although every circumstance is unique, we generally advise the following coverage limits:
up to $100,000 for the medical bills of those you injure

with a $300,000 cap per accident

and up to $100,000 to repair other drivers' cars and property that you damage.
"The right amount of car insurance isn't a one-size fits all," George said. Instead, you would want to start with the types of coverage that your state and lender require. "Any additional coverage after that is based on how much you can afford and whether you're able to pay for some repairs on your own." Keep in mind that when determining your ability to pay for an auto insurance premium, you should also consider your ability to pay for repair or replacement costs, medical expenses, and other fees that can arise out of pocket if you don't have enough insurance.
How high to set your liability limitations is one choice you must make. If you cause an accident, your insurance will only cover up to that amount. Consider exceeding the liability limits that your state mandates because they are often minimal.
"For property damage, think about how much you might have to pay to repair or replace somebody else's car," George advised. "For bodily injuries, consider the likelihood that you could face a lawsuit for injuries and how much you might pay for medical expenses."
How to Get Auto Insurance
It's a good idea to browse around and compare rates from other organizations when it comes time to get your own auto insurance policy. Obtaining vehicle insurance quotes and comparing costs from several insurers is simple, and doing so can help you save hundreds of dollars. Even if you have a spotty driving history, comparison shopping might help you save money.
You can get quotes from:
Local insurance agents

Sites that provide quotes from multiple insurers

Directly from car insurance companies
Additionally, a lot of state insurance departments publish yearly reports that include the quantity of client grievances lodged against each insurer doing business in the state. Visit the website of your state's insurance department.
After deciding on the best deal, carefully read the policy before signing. Following the payment of the first premium, your policy will become active.
Factors That Determine Car Insurance Rates
Car insurance firms spend a lot of time and energy determining how much to charge for premiums. You might be able to get the biggest discounts if you are aware of the many risk factors and factors that affect the rates for auto insurance. The following are typical risk factors for auto insurance:
Your address

Your driving record

Your credit (except where state law bans the use of credit information in insurance pricing)

Your past claims

Your vehicle

Your daily commute and/or annual mileage

Your age
Other pricing factors also come into play, like whether your car will be parked in a garage when you're home.
How Much Does Car Insurance Cost on Average?
Full coverage car insurance typically costs $1,682 annually, or $140 per month. These rates apply to a 100/300/100 coverage level, which covers bodily injury up to $100,000 per person, bodily injury up to $300,000 per accident, and property damage up to $100,000.
The cost of the state's minimal insurance, with limits of 25/50/25, is $511 per year. Each state has its own minimum standards, and the majority of them have incredibly low thresholds. But one of the most crucial elements affecting how much your auto insurance will cost is the level of coverage you get.
Due to the fact that full coverage insurance covers liability, comprehensive, and collision coverage, it is more expensive than the legal minimum. Full coverage insurance makes sense since it offers more protection for your car than the minimum required by law.
How Can I Get Lower Rates on Car Insurance?
There are numerous strategies to reduce the cost of your auto insurance, even though it is determined by your individual risk factors. Here are some suggestions:
To receive a safe driver discount, drive carefully and prevent collisions. A defensive driving course might get you a discount from some insurance companies.

Get strong grades to qualify for a student discount.

Install a theft-prevention device, such as LoJack, to receive a discount.

Just make sure you can afford the larger amount before raising your deductible.

Combine your auto insurance with a house, renters, or additional insurance coverage from the same provider.

Ask about savings offered by affinity groups, which can be used by alumni associations, clubs, and more.

Avoid driving a lot. Insurance companies frequently offer discounts to drivers who log below-average miles.

Keep your credit score high because insurers use it to determine how much a policy would cost.
Even more so if you've received a ticket or been in an accident, shopping your policy at renewal time is the best way to reduce the cost of your auto insurance.
How Do I Read My Car Insurance Policy?
Liability coverage limits and policy exclusions are two areas of your auto insurance contract that you should be aware of.
Three numbers represent your responsibility limits. 50/100/50, as an illustration. The first 50 indicates that your insurance will cover up to $50,000 in damages for injuries you cause to third parties, and the 100 indicates that it will cover up to $100,000 in damages for all accidents. The $50,000 in coverage for "any property that you damage, like the other person's car," is denoted by the second 50.
The advice we provided above is 100/300/100.
Then, George said, "go through your list of exclusions carefully, looking for any circumstances that are likely to occur to you." For instance, your insurance might or might not cover other drivers who use your car on loan, or it might state that it doesn't cover items from the original manufacturer.
Before any car accidents occur, she advised, "it's a good idea to ask an insurance rep if you don't understand a portion of your policy."
Final Thoughts on Car Insurance
Even though some coverage options are optional, it's crucial to pick a policy with sufficient coverage limits so you don't lose a lot of money (and possibly your vehicle) in the event of an accident.
"Unless you have a car loan, collision and comprehensive coverage are optional. In order to preserve their investment in your car, lenders typically require both forms of coverage, according to George.